2022 Jeep Grand Wagoneer in Miami, Oklahoma
2022 Jeep Grand Wagoneer in Miami, Oklahoma
The new Jeep Grand Wagoneer is available in Miami, Oklahoma starting in March. This luxurious new Jeep Wagoneer pays homage to the classic Jeep Wagoneer while taking on a sleek modern physique and tech suite.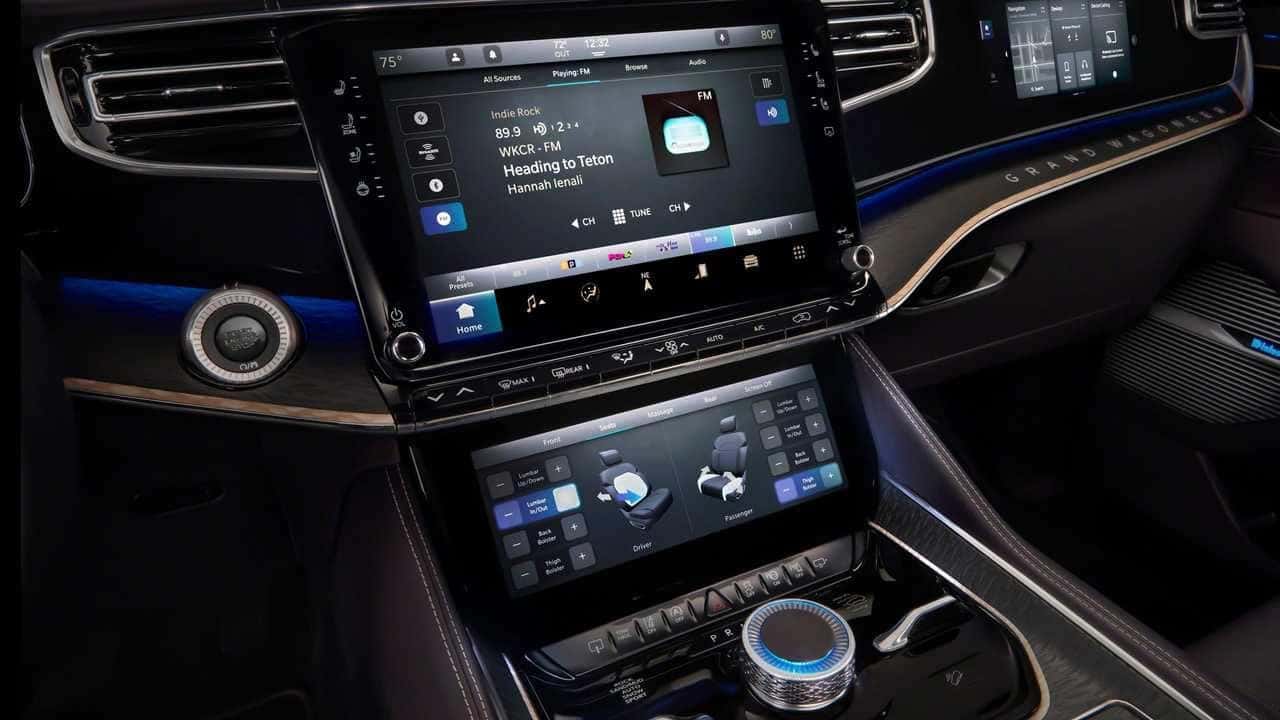 This new Jeep is easily one of the best new third-row SUV's on the market. It'll compete with luxury SUV's like Range Rover and the new Cadillac Escalade.
There is no more hardcore off-roading SUV with a third-row that also can hang with the sharpest cars in the valet parking lot like the 2021 Jeep Grand Wagoneer can. The new Wagoneer boasts a full-length single-pane glass roof which helps blur the line between the comfort inside and the raw beauty of nature outside.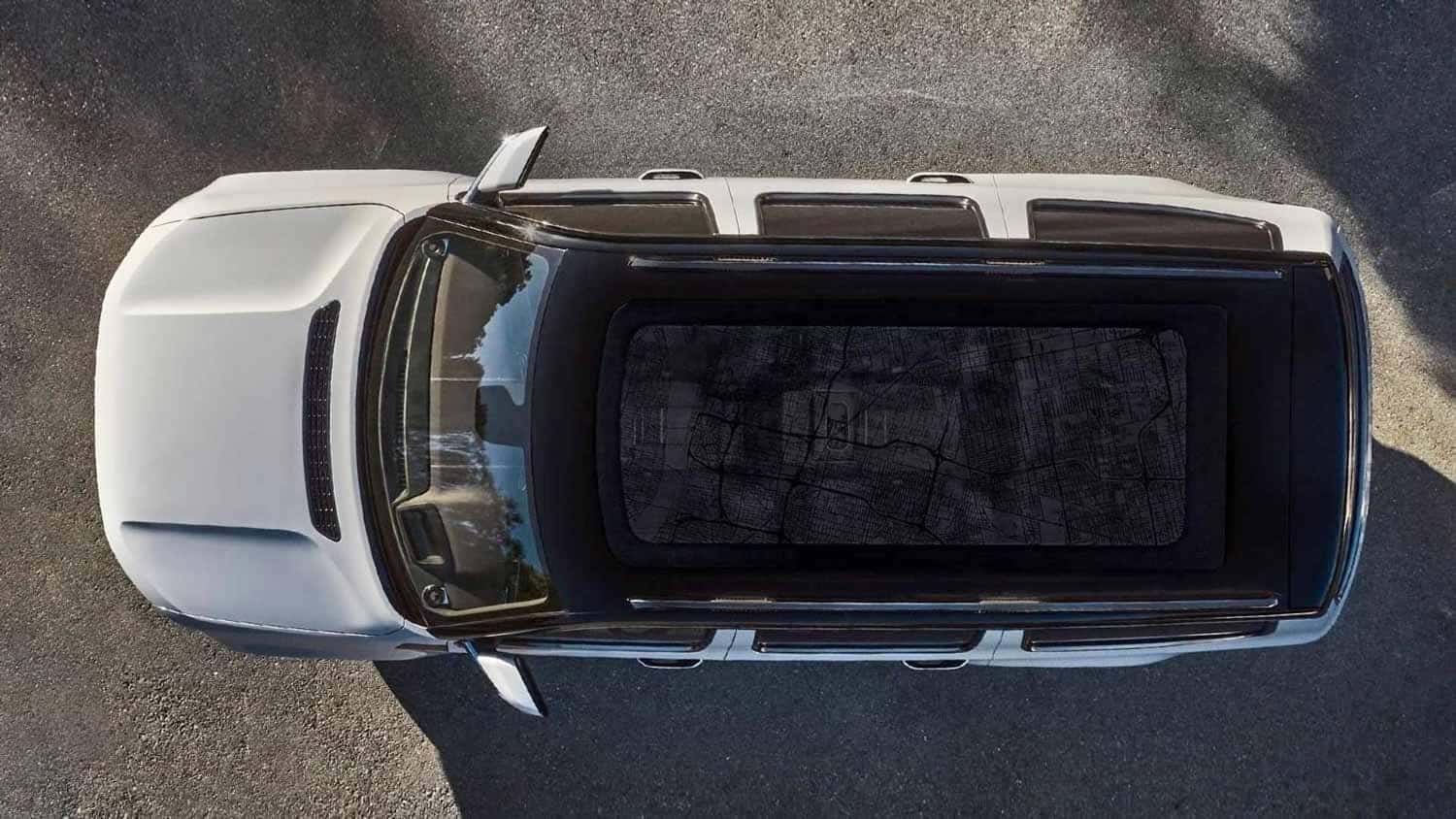 Browse our full selection of new Jeeps
The interior is wrapped in blackened lace-wood and gorgeous metals to form a pristine and tough interior that further balances the strength and high-class nature of this new Jeep in Miami.
45-inches total of display surfaces means you'll never be disconnected from the world and every last detail of your vehicle while commuting. Its Selec-Terrain Traction Management System, Quadra-Drive II 4×4 System, and Quadra-Lift Air Suspension make the 2022 Jeep Grand Wagoneer an unstoppable force where the blacktop ends.
Check out these new Jeeps in Miami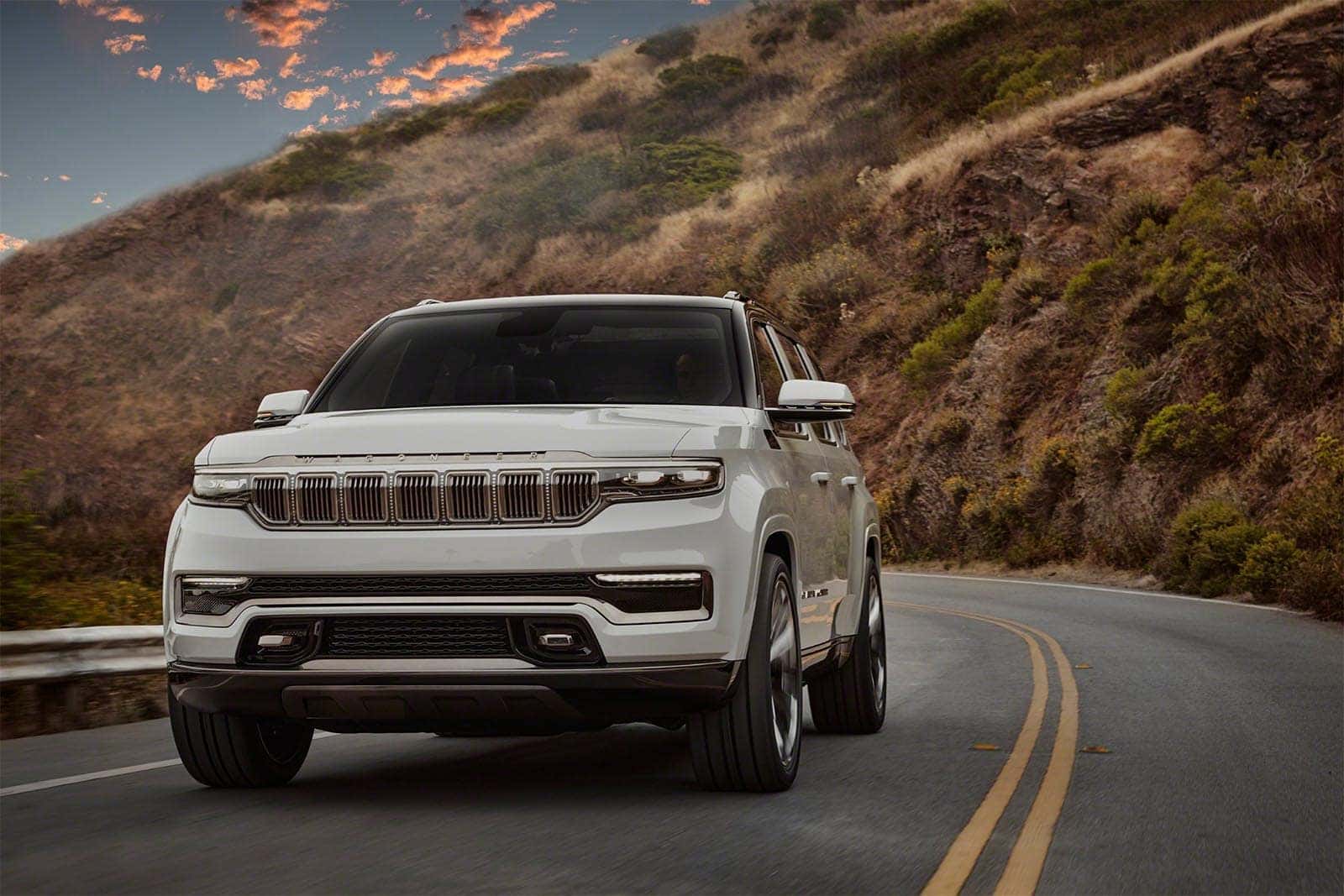 The Grand Wagoneer concept is being turned into the production Jeep Wagoneer with little change made, which is fantastic news for fans of this cutting-edge design.