Wrangler Rubicon 392
Order your new Jeep 392 in Miami Oklahoma today.
There's zero real reason to give the Wrangler more power. The Jeep Wrangler already has sufficient power to crawl, climb, and scramble over any terrain. They put the V8 Hemi in the new Jeep Wrangler 392 because they could, and that's reason enough.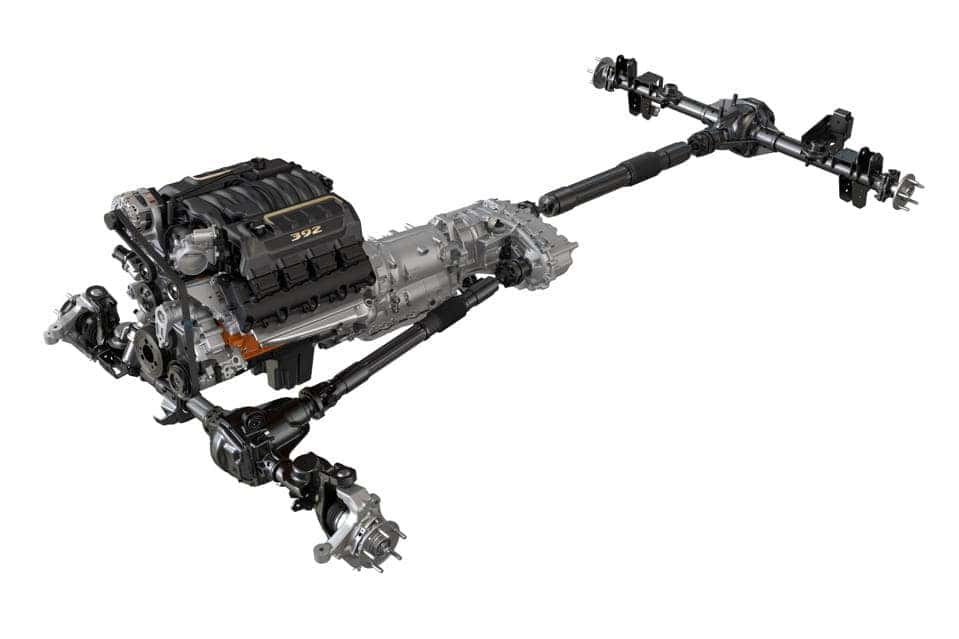 Wrangler Rubicon 392
Hemi V8 Engine
No one "needs" a Jeep Wrangler that can go from zero to sixty in 4.5 seconds, but they sure want it. In fact, who wouldn't want to take the classic Jeep Wrangler formula and turn it up to eleven with more power and torque than ever before? The 6.4L V8 Hemi in the new Jeep Wrangler Rubicon 392 is a snarling force to contend with, and it will deliver performance on and offroad that has never been seen in a new Jeep Wrangler before. You might not need the Wrangler Rubicon 392, but you sure deserve the new Wrangler Rubicon 392.
The new Jeep Wrangler 392 is still a Trail Rated Wrangler Rubicon 392 in Miami Oklahoma, and that means it's built tough enough to conquer the legendary Rubicon Trail right off of the lot at John Vance Chrysler Dodge Jeep Ram with no modifications. The new V8 Jeep Wrangler promises adrenaline-boosting thrills that'll have you sending it confidently with the Wrangler 392 in Joplin near me.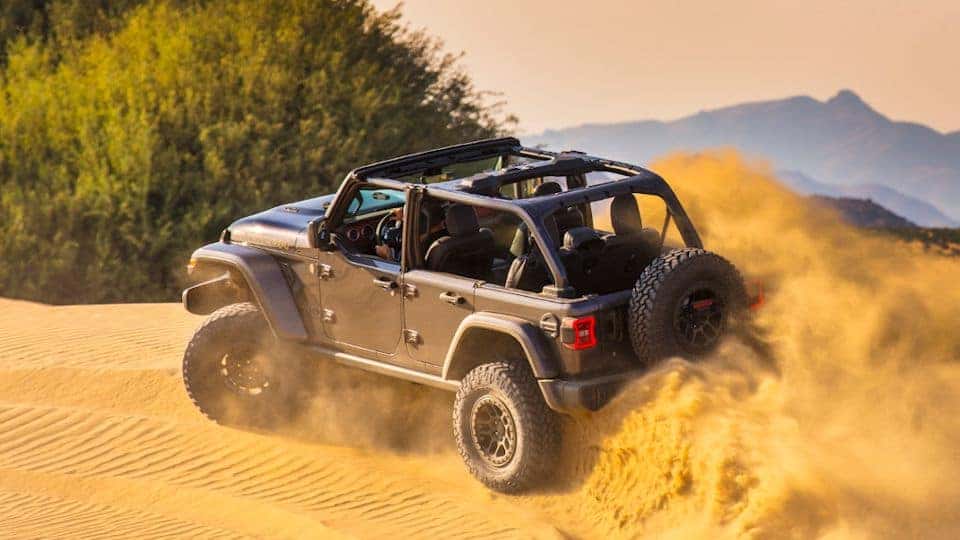 A new degree of freedom
Lock down your new Jeep Wrangler Rubicon 392 today